Business After Hours- With Eide Bailly at the Alberta Bair Theater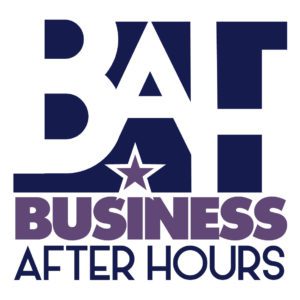 Join us for Business After Hours hosted by Eide Bailly at the beautiful Alberta Bair Theater!

The Billings office of Eide Bailly LLP, a national top 25 CPA firm, is thrilled to host the December 2021 Billings Chamber Business After Hours at the beautiful, newly renovated Alberta Bair Theater in downtown Billings. The great people of Eide Bailly & the Albert Bair hope that you will join us for holiday cheer & warm hospitality (and a theater tour, of course)!

Eide Bailly LLP's journey began in 1917 in Fargo. By embracing change and focusing on innovative ideas, we've grown along with our clients to become one of the top accounting firms in the U.S. with over 40 offices in 14 states, including 65 professionals here in Billings.

The Alberta Bair Theater's journey began in 1931 as the Fox Theater, reopening in 1987 as the ABT. After physically closing for a 16-month, $13.6 million renovation that left no aspect of this historic venue untouched (plus an additional 12-month COVID-19 pause), the theater re-opened in September as the cultural center of downtown Billings.

Business After Hours is the premier networking event for business professionals in the Billings area. It is held on the second Wednesday of each month from 5 – 7 p.m and the cost to attend is just $10. This two hour time frame gives you the opportunity to discuss and share ideas while learning about and touring other local businesses. The regular event is a relationship-building experience held in a relaxed setting that benefits you and your company through added contacts and resources.
Stay for 20 minutes or enjoy the full two hours of networking time. Get out there! Give people the chance to get to know you so they will want to do business with you. Support Billings business and support your Billings Chamber.
$10 includes two complimentary drink tickets, hors d'oeuvres and great conversations! Don't forget your business cards!

Want to avoid the line, preregister today!

Frequently attending Business After Hours? Consider a VIP Card!
Business After Hours- With Eide Baill...
Date and Time
Wednesday Dec 8, 2021
5:00 PM - 7:00 PM MST
Location
Alberta Bair Theater
2801 3rd Ave N.
Billings, MT 59101
Fees/Admission
Cost to attend is $10.
VIP cards - 10 punches for $75.
Contact Information
Alyssa Voeltz - Member Experience Manager
Send Email